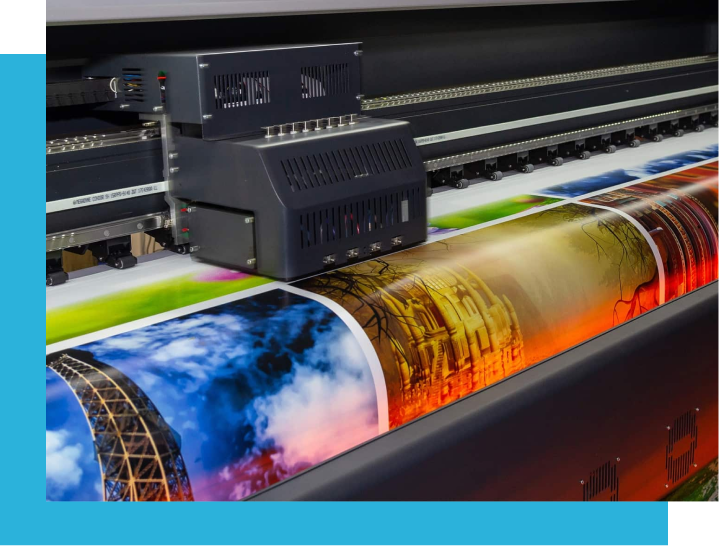 Full Color Printing
Full colour printing is achieved by using just four ink colours – Cyan, Magenta, Yellow and Black or CMYK . These are called process colours and full colour printing is also called 4 colour process printing.
THE FULL COLOR PRINTING PROCESS
Full-color printing offers a wide spectrum of vivid color, so you can add to the eye-catching appeal to a logo, plus ensure brand recognition with true colors. Full-color printing also gives a marketing piece a professional look, creating a higher level of trust with prospective customers. While full-color printing can approximate your brand colors, exact color matches cannot be guaranteed due to the variance in the color mixing process. If you want your brand color match to be exact, we suggest printing with Pantones. Keep in mind that Pantone colors can be affected when printed on some materials and may not match precisely.
PANTONE

Pantone, a.k.a. "spot colors", are solid inks assigned to numbers to ensure consistent colors. Since there are variations between presses, press operators and other factors, CMYK colors are not guaranteed to be perfectly reproduced between printers or even print jobs.

FULL COLOR OFFSET

Full-color offset is the most common form of full color printing, and is currently the highest quality full-color printing—and the most expensive. This process is also referred to as screen printing or CMYK printing.

SUBLIMATION

Another full-color method of printing is sublimation. This process uses dyes printed onto a transfer medium. These dyes are then transferred from the medium to your object under heat and pressure. Most products that can accept a sublimation style print are made of polyester or have a polyester coating.