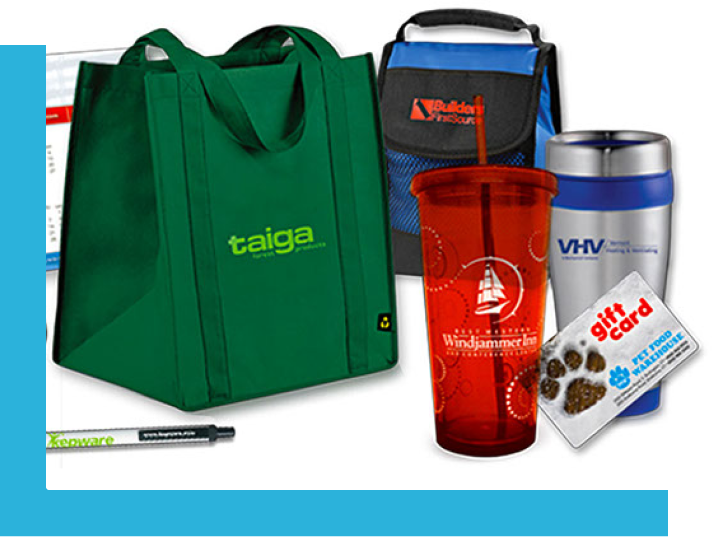 Promotional Products
Promotional products are essentially customized items that companies can brand and offer to customers and other parties. From apparel to office products and kitchenware, promotional items have become a staple in modern business. These products can help provide latent impressions over time, familiarizing potential customers with a company's brand and offerings.
How Do Organizations Obtain Promotional Products?
Encompassing thousands of suppliers and distributors, the promotional products industry serves companies of all shapes and sizes. Within the promotional products industry, there are essentially two different players:
SUPPLIERS

These companies manufacture and customize promotional products, based on customer needs and wants received from distributors.

DISTRIBUTORS

These companies advertise and distribute promotional products, transmitting customer needs and wants to the distributors.
Companies seeking to purchase promotional products typically engage with a distributor at the onset. After deciding on the type of product and degree of customization, companies place an order with the distributor. Once the supplier creates the products in question, the distributor then sends the finished product to the customer. And then the customer can offer promotional products to increase brand awareness and drive sales revenue.